STMA will develop and deploy a series of enabling tools and methods to increase the rate of genetic gain for multiple traits of importance in SSA. The team will prioritize traits that are valued by men and women farmers and consumers. Modern tools to be applied in the project include doubled-haploid technology, improved phenotyping methods for data collection, and genomic selection, among others. These techniques, which were borrowed from previous maize projects and then improved, will be used to develop products that combine drought tolerance (DT) and improved nitrogen-use efficiency (NUE) with high levels of resistance to key diseases in each region: Eastern Africa: MLN, Maize Streak Virus (MSV), Turcicum Leaf Blight, and Gray Leaf Spot; West Africa: southern corn leaf blight, leaf rust, MLN, MSV, and Striga.
Primary outcomes of STMA:
The project will effectively develop, adapt and utilize innovative breeding tools and techniques to increase the rate of genetic gain for important multiple traits.
Increase commercialization of improved multiple stress tolerant maize varieties with gender-preferred traits by the sub-Saharan seed sector.
STMA will strive to increase seed availability and farmer uptake of stress tolerant maize varieties in the target countries.
Optimization of investment impact through effective project oversight, monitoring and evaluation, and communication.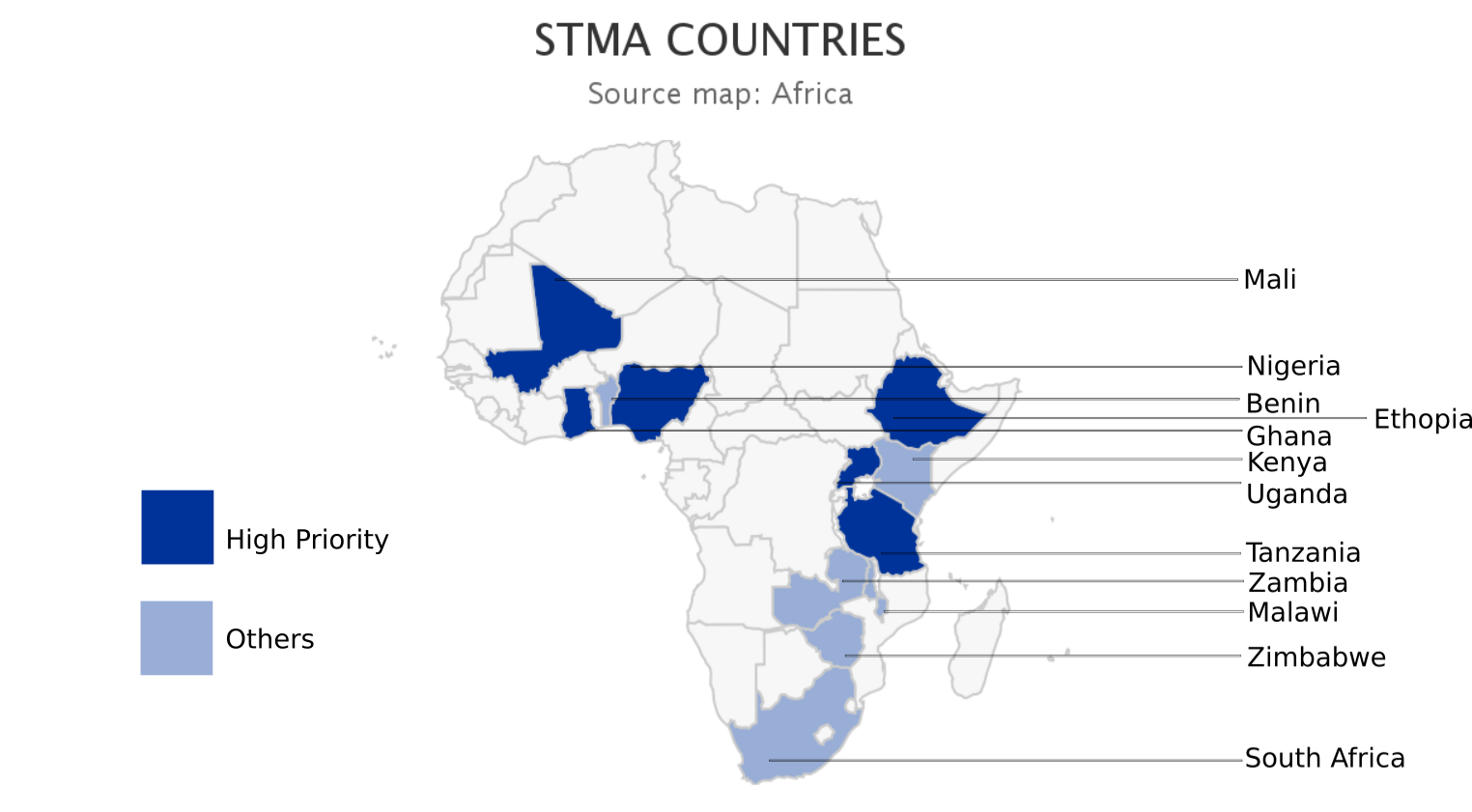 News Updates

Publications