Seeing is believing: demo farms accelerate adoption of stress tolerant maize
Joshua Masinde
Over 400 farmers from Manyatta in Embu County were on February 7, 2020, invited to a demonstration farm to witness the performance of various high yielding, early to medium maturing, drought tolerant maize varieties. Such occasions aim to encourage them to adopt varieties whose traits they preferred the most.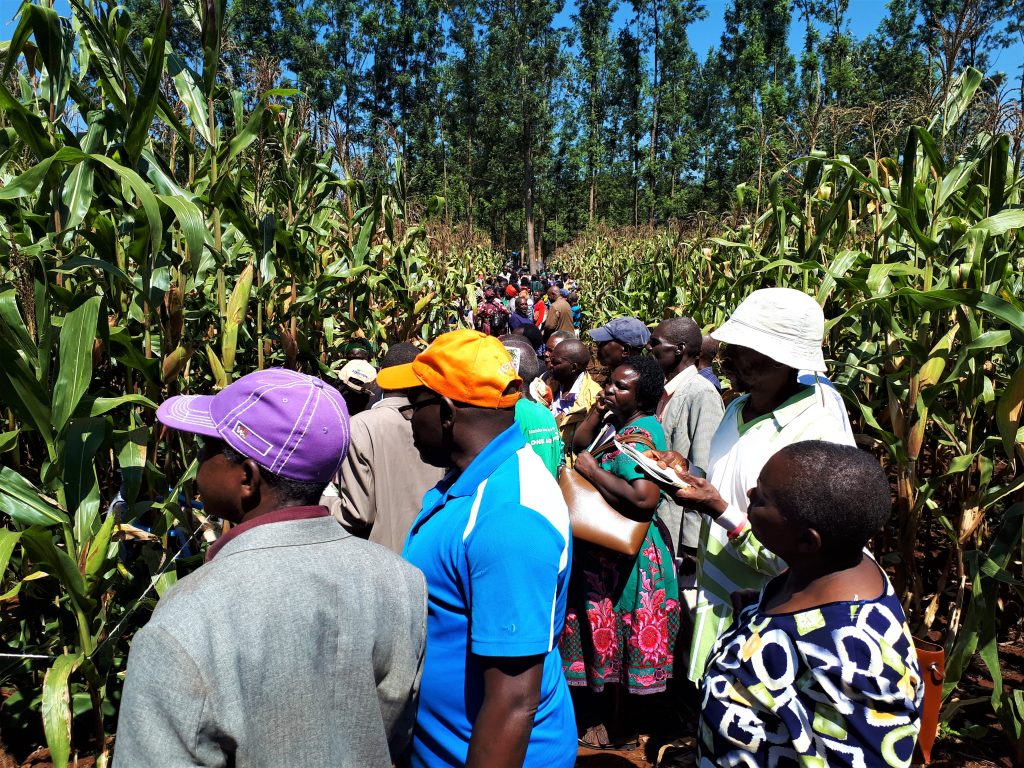 They were invited by the Seed Trade Association of Kenya (STAK), with the support of the International Maize and Wheat Improvement Center (CIMMYT) in continuation of the work started under the Drought Tolerant Maize for Africa Seed Scaling (DTMASS) project, which was later succeeded by the Stress Tolerant Maize for Africa (STMA) initiative. In attendance were officials from the Embu County government led by its minister in charge of agriculture, Jamleck Muturi, as well as ten seed firms, some of who use CIMMYT's germplasm for seed propagation and marketing.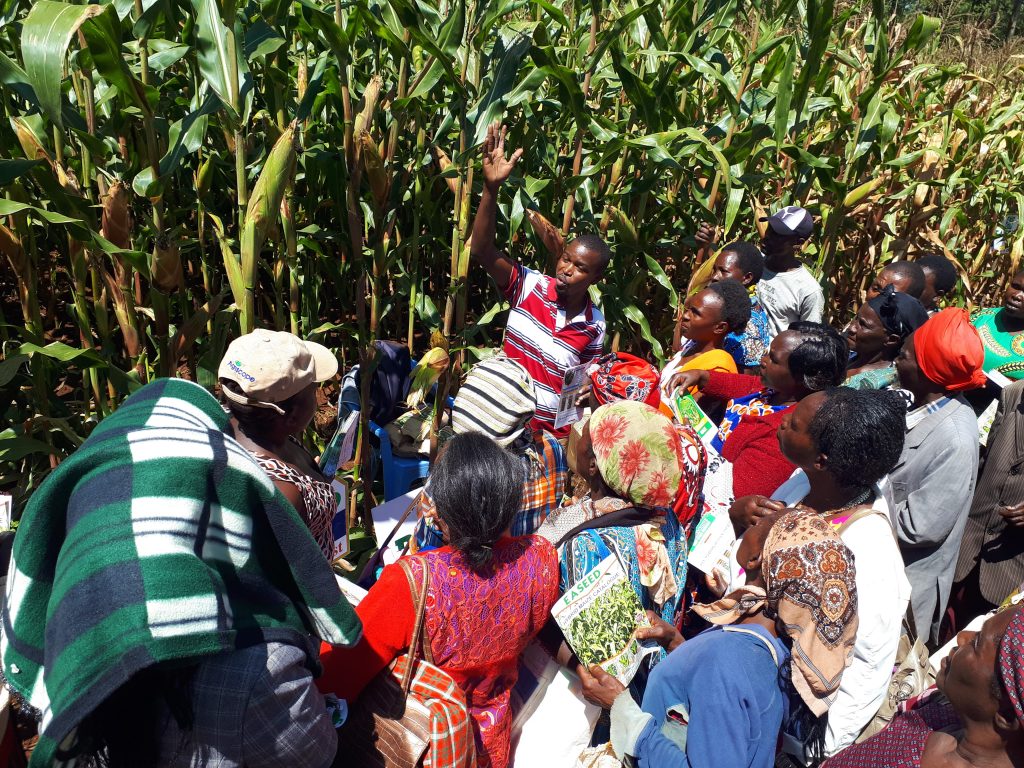 Farmers such as 29-year old Nancy Wawira not only learnt of best agronomic practices, but also identified a high yielding, drought tolerant and early maturing variety she hopes to plant on her farm next season.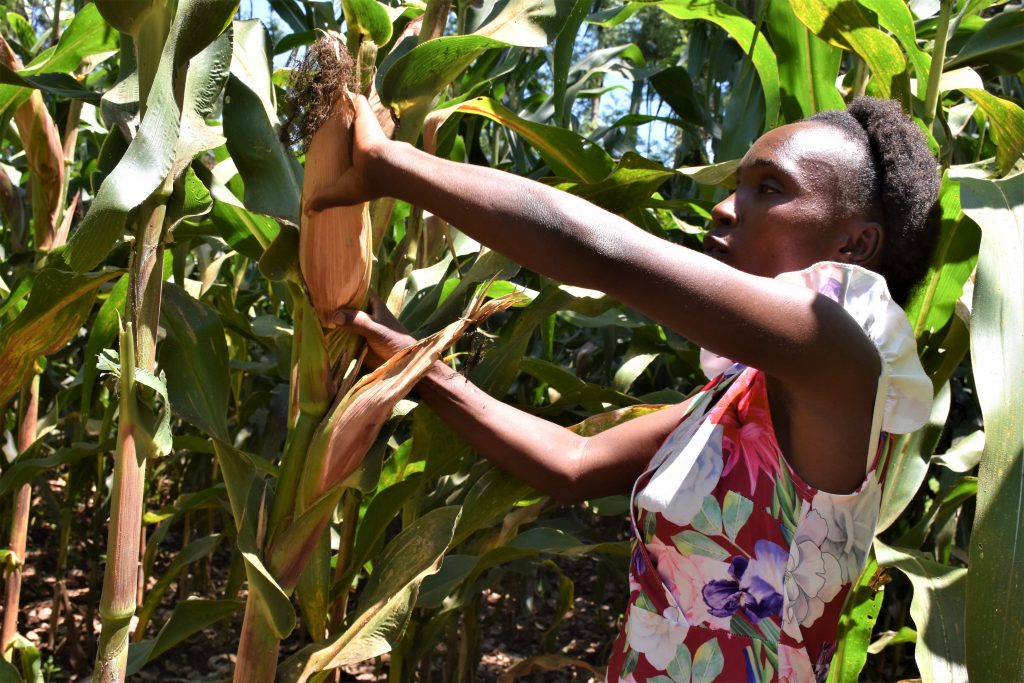 For others like 52-year-old John Njiru, a father of four children, a higher-yielding variety with a lot of foliage, which remains green even after the maize cob has dried, is what he came looking for. The green maize foliage is significant income source due to demand from livestock keepers. He also feeds his own livestock with it, making substantial savings on animal feed expenditure.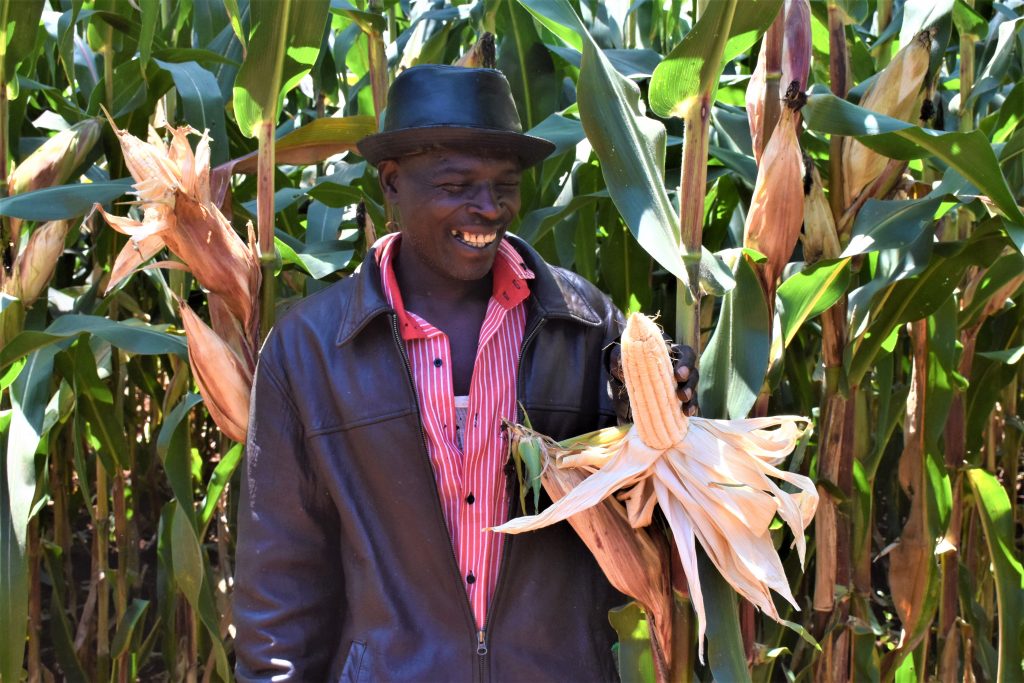 Trackback from your site.