Meet Hajia, a Nigerian maize woman farmer enthusiast about her collaboration with STMA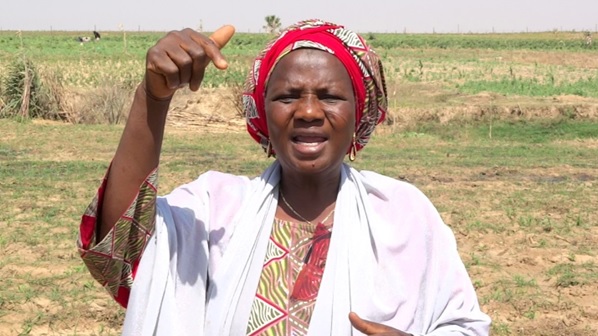 "I am Hajia Asibi, a community women leader, civil servant and a proud farmer. But my story and venture in agriculture is not a conventional one.
I have not always been a farmer. In fact, I never dreamt of one day becoming a farmer. In my youthful years, I believed farming was a profession for the poor, the masses. Perhaps this perception was informed my archaic and laborious methods of farming by everyone around me. Indeed, all the farmers I knew then were poor, very poor. And because I had high taste for life, farming for me was completely out of the equation. What I have always wanted to be was a community leader who empower women and youths to self-empowerment and economic emancipation.
If you grew up in northern Nigeria like I did, you will understand my desire for women economic empowerment and freedom. The boy child was everything the girl child wanted to be: with regard to education, marriage, decision-making, political participation, gender roleplay and all. Luckily for me, my parents were educated and very supportive to my desires; so I was among the few fortunate ones to go to school with the strong backing of my parents. After school, I joined the civil service, because of my belief in white-collar job.
A few years into government employment, I discovered to my utter dismay that I could not survive our harsh economic environment with a salary job. I struggled to meet my basic obligations as a parent, leader and citizen. After trying several options, I found myself in agriculture. I therefore practised agricultural business (production and sale of grains) as a means of additional income. Unlike many other new entries into agriculture, I was not disappointed by the drudgery and poverty surrounding its activities. These were well known and expected by me.
And when I thought I have had enough of agricultural business, NAERLS-IITA came to my rescue, with so many information on innovations and how to increase profitability. They came with so much commitment and perseverance that I had to listen to them. Indeed, I have heard about NAERLS many years ago, especially through their broadcasts of agricultural programmes on radio and television. Farmers in the north are fully aware of the laudable work of NAERLS in moving agricultural production in this country. But with their activities in the Stress-Tolerant Maize for Africa (STMA) project, the Institute provided for us new ways of making good money in maize farming.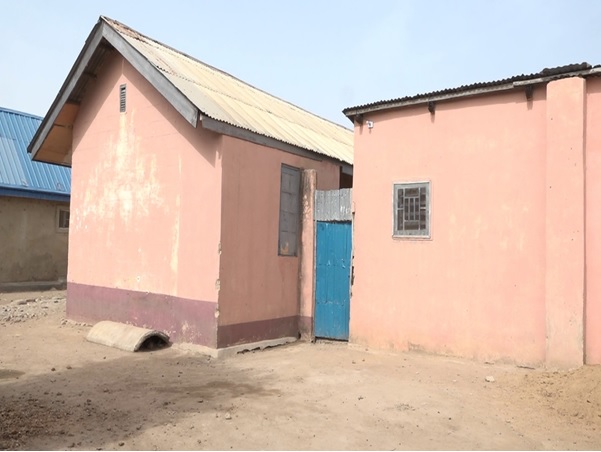 Since 2006, I have been involved in the leadership of Sabon Gari Women Multipurpose Cooperatives. But we still did not make headway. When the NAERLS-STMA team came on board, they helped us strengthen our group through training, provision of information and linkages. Our members moved from farming acres to farming multiple hectares. We now harvest more than sixty (60) bags of maize from one hectare after we embraced the ST-maize varieties and other recommended farm management practices. Our profits soared dramatically and our lives took a very good turn. Our multipurpose Cooperatives now invests in many other profitable businesses, like rentals, and buying and selling of processing materials.        One great testimonial of my encounter with the NAERLS-STMA team is my house, which I bought solely from my farm proceeds. During a time I was in dire need of accommodation, I was given an offer of a house for sale. The price was in millions of naira, so I thought I may never be able to buy it. Where would I get such money?' I thought. That same season, through linkages with the right markets by the NAERLS team, I made over a million naira profit on my maize harvests. Of course, I also farm sorghum, millet and vegetables. But maize has since become my favourite crop. So I was excited over my sale and profit! Quickly, I made my first payment for the house, renovated it and did some restructuring in and around the house. I paid up the balance the following season, after another bumper harvest and sale.
Currently, I have five children in different tertiary institutions: two of them in Ahmadu Bello University, Zaria; one in School of Health Technology, Markafi, Kaduna State; while the other two are in Federal College of Education, Zaria. Farming helps me to meet all educational obligations, as well as household needs.
I still work with the state government, but my focus now is more on farming and agripreneurship. Indeed, I'm fulfilled as woman and leader in society. I have the economic freedom I so much desired as a child, and I'm well respected among my people.
Thank you, NAERLS-IITA team for bringing to me the needed information for quality decision in my agricultural business. Thank you, STMA Promotional team. I look forward to better days ahead in our collaboration.
Tags: adoption, gender, Nigeria
Trackback from your site.