Latest STMA Bulletin is out
Read the latest news from the Stress Tolerant Maize for Africa (STMA) initiative. This issue highlights stories on how stress tolerant maize is improving the lives of smallholder farmers in northern Uganda, after a two-decade civil war; why stress tolerant maize varieties are good for Africa and how CIMMYT and its partners are making systems work for both men and women, among others. Download the report here.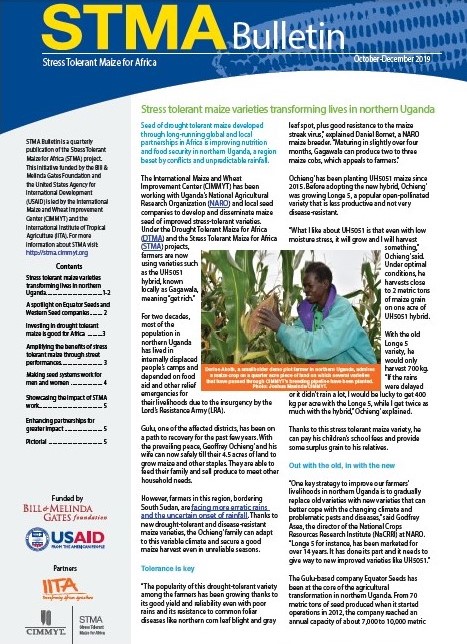 Download the newsletter here.
Tags: Bill Gates, drought tolerant maize, stress resilient, stress tolerant, stress tolerant maize
Trackback from your site.